Tripawds is a user-supported community. Thank you for your support!
Hello all,
I just had to share this with you as we're peachy pleased over here in Montreal (despite the freezing cold!).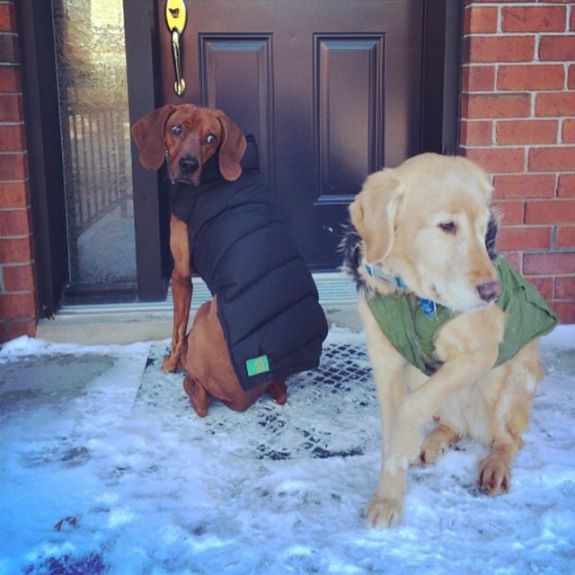 I posted this in the Discussion Forums as well, but as you may have noticed on Cooper's blog I am a major shutterbug when it comes to taking pictures of the two tripawds Cooper and Cinta and our Golden Colby. So last week I started an Instagram account for them, @coopercravescarrots, as a means to share pictures with my god-daughters who love them and don't find they see them enough.
You can follow and/or see their pictures here:
http://instagram.com/coopercravescarrots/
Then early this week, Cooper, Colby and Cinta's story was chosen to be featured on FuzFeed.com as part of their #PawsForThought and #AdoptDontShop campaigns!
https://fuzfeed.com/rescue-dogs-found-forever-home/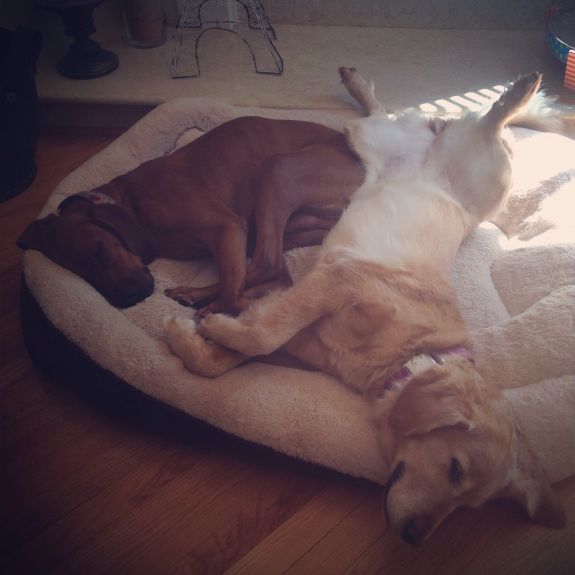 Following this, Cooper and the pack's story got picked up by PetsPlusUs who shared it on their social media feeds on both FaceBook and Twitter! You can see the posts here, they were both posted today:
https://www.facebook.com/PetsPlusUsCa
https://twitter.com/PetsPlusUsCA
I love that they were featured as part of an Adopt Don't Shop campaign and that the story puts a spin on rescuing dogs with stories (and two tripawds)! It also talk to Cooper's being a certified therapy dog with Therapeutic Paws of Canada – it is so inspiring to see the effect he has when we go on visits. He has great success with our groups of seriously handicapped children and adults, as well as with the crisis center for homeless men, and we have also started going to a new drug rehabilitation program. They see him as an example of living in the present, forgetting your past, forgiving and getting on with life.
Go tripawds!
Had to share this with all of you!
Hugs from Montreal xo